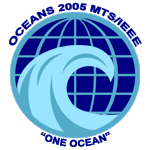 ---
Author's Kit for Technical Paper Submissions
---
---
All track chairs, session chairs, and presenters are requested to participate in the Speakers Breakfast in the Maryland Suite at 7:00 AM on appropriate days so that these technical sessions can be confirmed and you have an opportunity to meet other participants. The Speakers Ready Room will be available in Room 8209 from 8:00 AM to 5:00 PM, Monday through Thursday, for you to review your presentation. Additional support is available in the full-service Business Center located on the Lobby Level behind the Bell Stand. It is open 7:00 AM to 7:00 PM, Monday through Friday, and 8:30 AM to 5:00 PM on Saturday and Sunday.
---
View Complete Program: HTML | Excel
Browse Technical Tracks
NOTE: Each "grid" link will take you to the complete program grid, with the track in question highlighted in blue. You may need to scroll horizontally in order to see the highlighted track.
All database results open in new windows.
NOTE: Dates and times of some papers and sessions may change as a result of paper withdrawals and other unforeseen events. Registrants are advised to check this website before making travel plans to confirm the day and time of their papers of interest. The database will be locked on 18 July, and the final program will be published shortly thereafter.
---
| | |
| --- | --- |
| Full Paper Submission Deadline: | 1 July 2005 * |
| Presenting Author Registration Deadline: | 1 August 2005 |
| Technical Paper Presentations: | 20-22 September 2005 |
*Contact Technical Program Committee if paper has not yet been submitted.
---
Program Information
OCEANS 2005 MTS/IEEE will present the most extensive program ever for an Oceans Conference. The conference will bring together a very large , international group of attendees from all ocean disciplines and interests in a program currently planned to consist of four Plenary Sessions, nine Focus Sessions, thirty Technical Session Tracks with approximately 600 paper presentations, a broad spectrum of Tutorials and Education Professional Development Sessions, an extensive Student Poster Program, and a first-ever Town Hall Meeting on Friday morning, featuring senior national and international leaders.
This page links you to the Preliminary Technical Program, with information about the planned Technical Paper presentations on Tuesday through Thursday, 20-22 September. The live database links allow you to locate schedule information about the Technical Tracks and look up papers by Name or Title. The extensive array of Technical Tracks provides an unprecedented opportunity to participate in topics of interest to all throughout the ocean community, and we encourage your close review of the proposed program to maximize the value of your conference attendance.
Authors with submitted papers must register for the conference by 1 August in order to keep their places in the program. If you are an author and are unable to meet the registration deadline, or have not yet submitted your final paper, please contact techprog@oceans2005.org for assistance immediately.